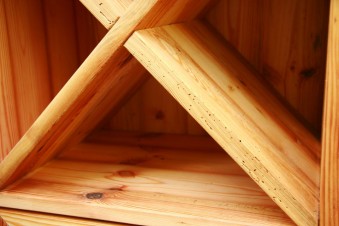 If you cannot find a suitable wine cabinet from the offering of wine cabinets by VitWine or, if you require a cabinet with specific dimensions adjusted to your premises to store your wine, we are offering you to create a custom-made wine cabinet, combining the existing models in the offering of our wine cabinets or creating a new design.
Any wine cabinet can be supplemented by a decorative finish – some hand-made woodcarvings or paintings by a skilled craftsman.
Your new wine cabinet can be made of oak, pinewood or ash – we use only natural timber products treated with eco-friendly substances in production of our wine cabinets.
A custom-made wine cabinet or rack will let you display your wine collection in the proper manner, including the various accessories needed to enjoy your wine. The wine cabinet tailor-made for specific premises is not only a good supplement of the existing interior, but will also provide a chance to view and use your collection of wine in the proper and easy way.
Recently VitWine manufactured our first wine cabinet. We are glad that we can continue collecting wines properly! We deserve it for a long time!
Keith and John Wilkinson, England
The eco-friendly wine cabinet fits in the interior of my apartment surprisingly well. In addition I have also purchased a small wine rack to keep my bottles of wine when my guests are coming. I am very much satisfied with the functionality of the wine furniture by VitWine!
Bernard Kauföld, Germany
Thank you very much for the creative solution in the interior of our wine cellar! VitWine really works in a very professional manner with an individual approach for every customer.
Peteris Dambis, restaurant owner, Latvia